Tag:
vegan
In which Duo cooks and tells you how.
Permanent link to this article: https://storyluck.org/matcha-cookies-four-ways/
Make a Donation to Storyluck Today!

Sign-Up for Our Newsletter!
Location
Live shows postponed or on Zoom.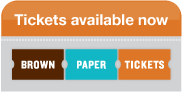 Full Calendar of events.
Workshop Show Monday 6pm Central
Welcome to My Parlor... Games On Hiatus YouTube
Tertiary Delight Podcast
A Month Of: On hold for now. Podcast
Story Luck: On hold for now. Podcast
Robot Apocalypse: On hold for now.
Friday Study: Every Friday at 5pm. Mail Us!
Youtube Channel
All Ads from Amazon are affiliate links!