Keep Up With Us by Subscribing to Our Email Newsletter
Jacqueline Brogdon
Jacqueline Brogdon was born and raised in Darien, IL, where her local library became her favorite place in the world, because every shelf contained hundreds of stories waiting to be paid attention to. When she reached high school, she became interested in non-fiction stories too and went on the become the editor-in-chief of her high school news magazine. Now a student a Washington University in St. Louis, she is studying International and Area Studies, Writing, and Spanish. Her interests include fictional and non-fictional romances, travel, animals, and the color yellow.
Check out her personal website, www.jacquelinebrogdon.com, which features travel blogging, creative non-fiction, book reviews, and other random thoughts.
Permanent link to this article: https://storyluck.org/keep-up-with-us-by-subscribing-to-our-email-newsletter/
Make a Donation to Storyluck Today!

Sign-Up for Our Newsletter!
Twitter
Loading tweets...
Location
Live shows postponed or on Zoom.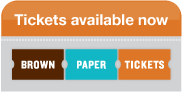 Full Calendar of events.
Workshop Show Monday 6pm Central
Welcome to My Parlor... Games On Hiatus YouTube
Tertiary Delight Podcast
A Month Of: On hold for now. Podcast
Story Luck: On hold for now. Podcast
Robot Apocalypse: On hold for now.
Friday Study: Every Friday at 5pm. Mail Us!
All Ads from Amazon are affiliate links!
Youtube Channel